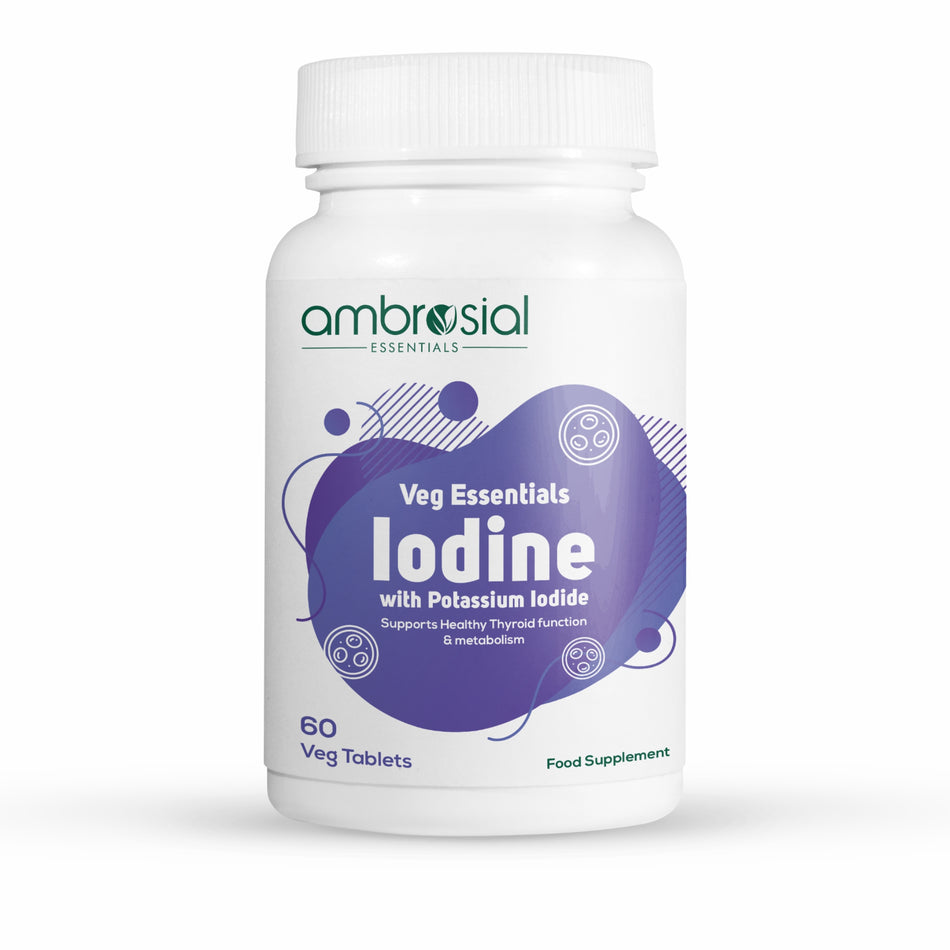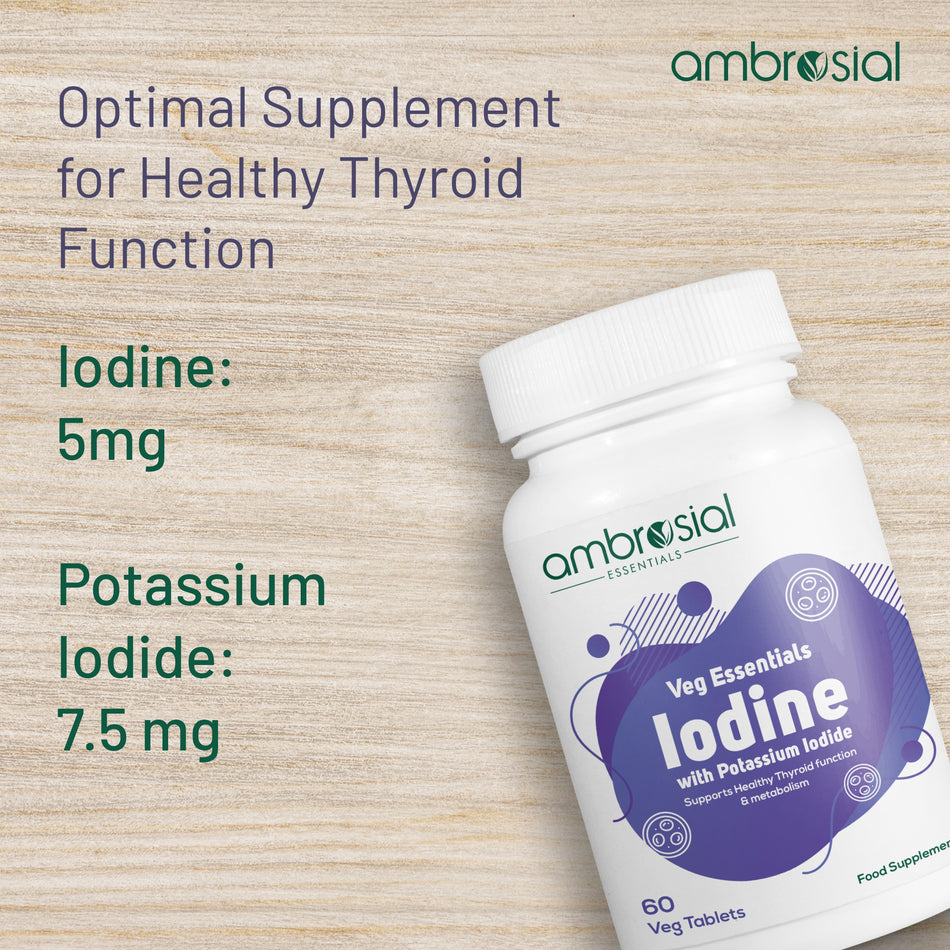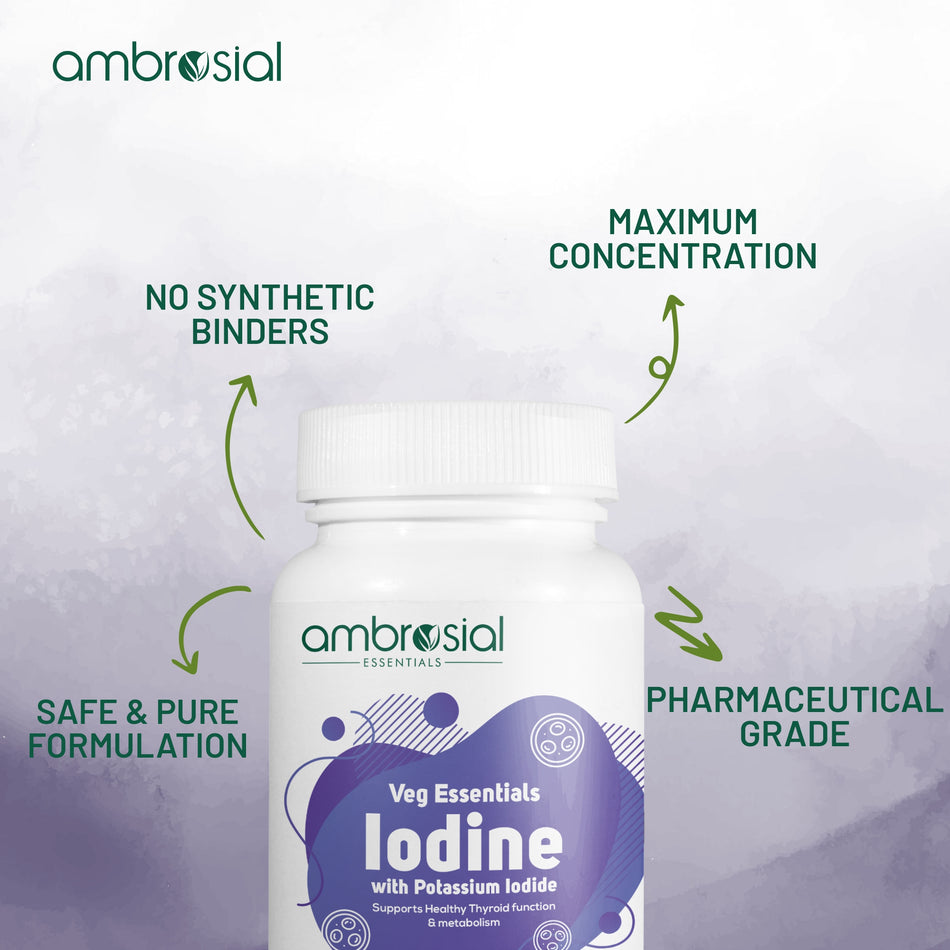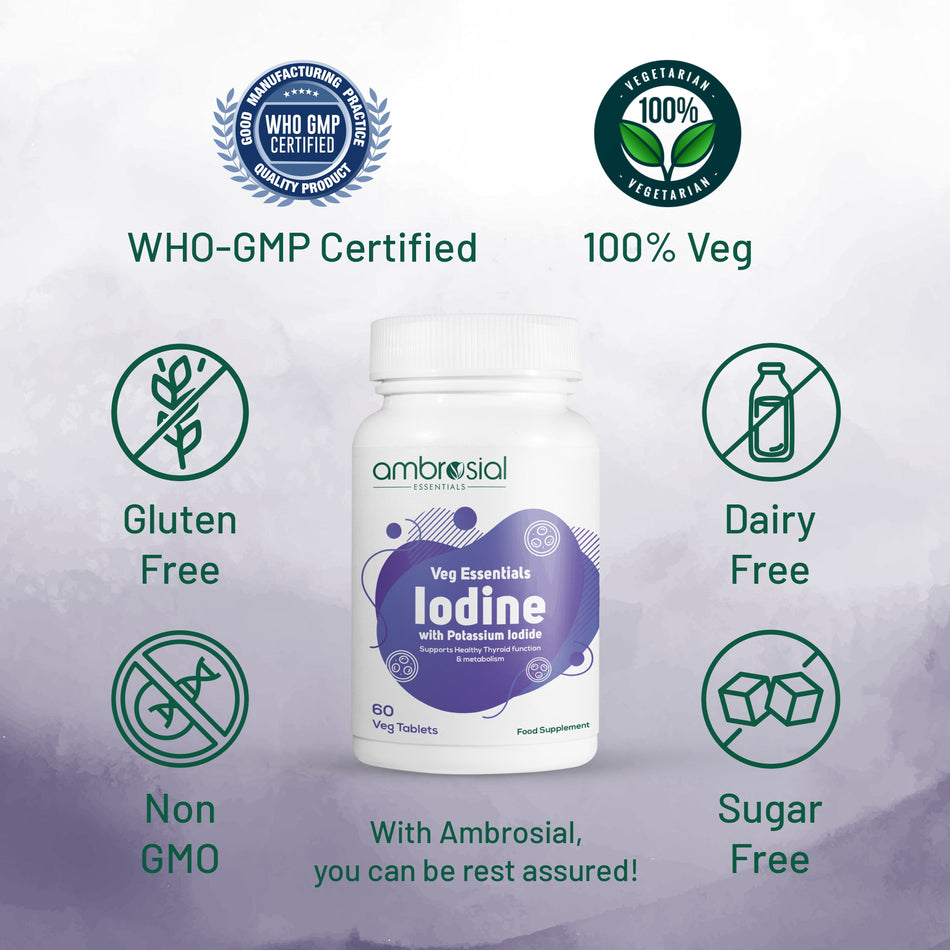 Ambrosial Iodine 5000mcg with Potassium Iodide 2500mcg, a potent formula for optimal thyroid health. This super dose of iodine from natural potassium iodide ensures your body gets the essential nutrients it needs. Support healthy thyroid function, electrolyte balance, kidney health, pH levels, and muscle well-being. Elevate your wellness with Ambrosial Iodine.
About this Product:
Supports healthy thyroid function: Our Ambrosial Iodine with Potassium Iodide supplement provides essential support for maintaining a healthy thyroid. It aids in treating thyroid hormone-related diseases and supports thyroid hormone synthesis.
Maintains electrolyte balance: Our iodine supplement helps regulate electrolyte balance in the body, including sodium levels. It plays a crucial role in controlling muscle and nerve function and maintaining proper acid-base balance.
Reduces the risk of kidney diseases: The powerful combination of iodine and potassium iodide in our supplement boosts renal function, reducing the risk of kidney diseases and promoting kidney health.
Promotes balanced pH levels: Ambrosial Iodine & Potassium Iodide Supplement ensures that the body's pH levels are maintained within a healthy range, supporting overall well-being.
Alleviates muscle cramps: The presence of iodine and potassium iodide in our supplement helps alleviate muscle cramps and supports healthy muscular function and a strong nervous system.



Safety Information
Store in a cool , dry place & away from direct sunlight.
Serving Recommendation
As a dietary Supplement for adults , 1-2 capsules a day or as recommended by your Physician.
Iodine with Potassium Iodide