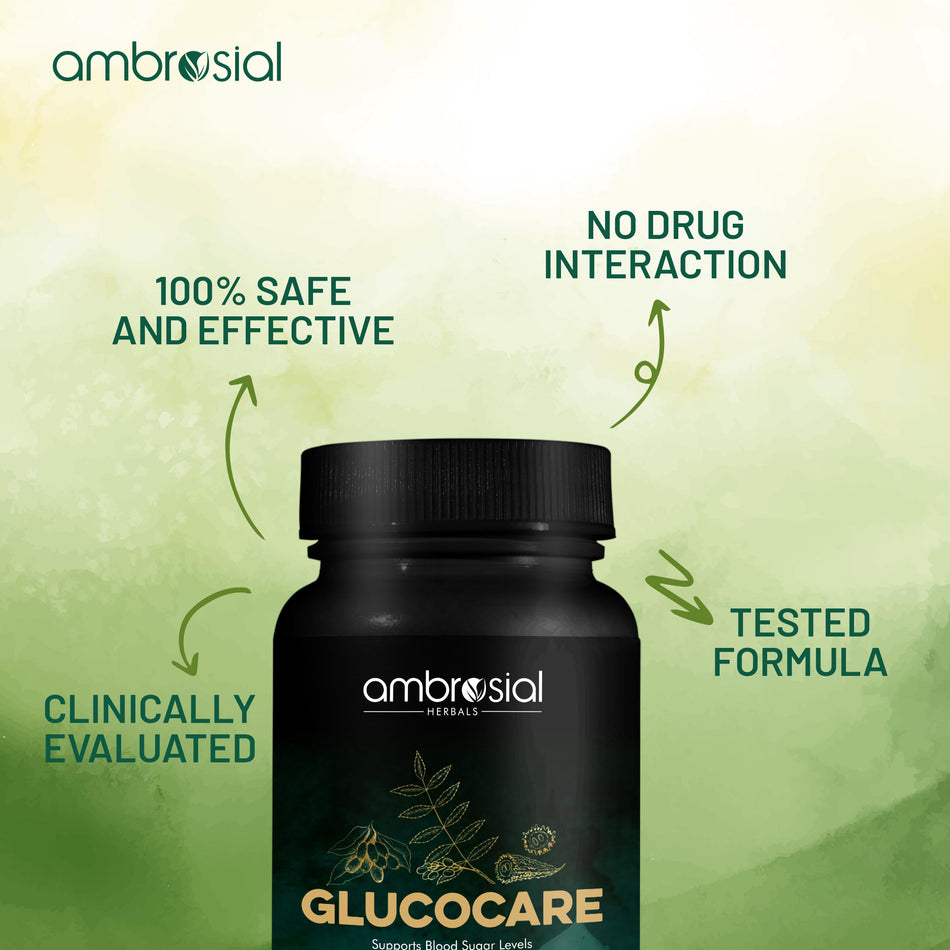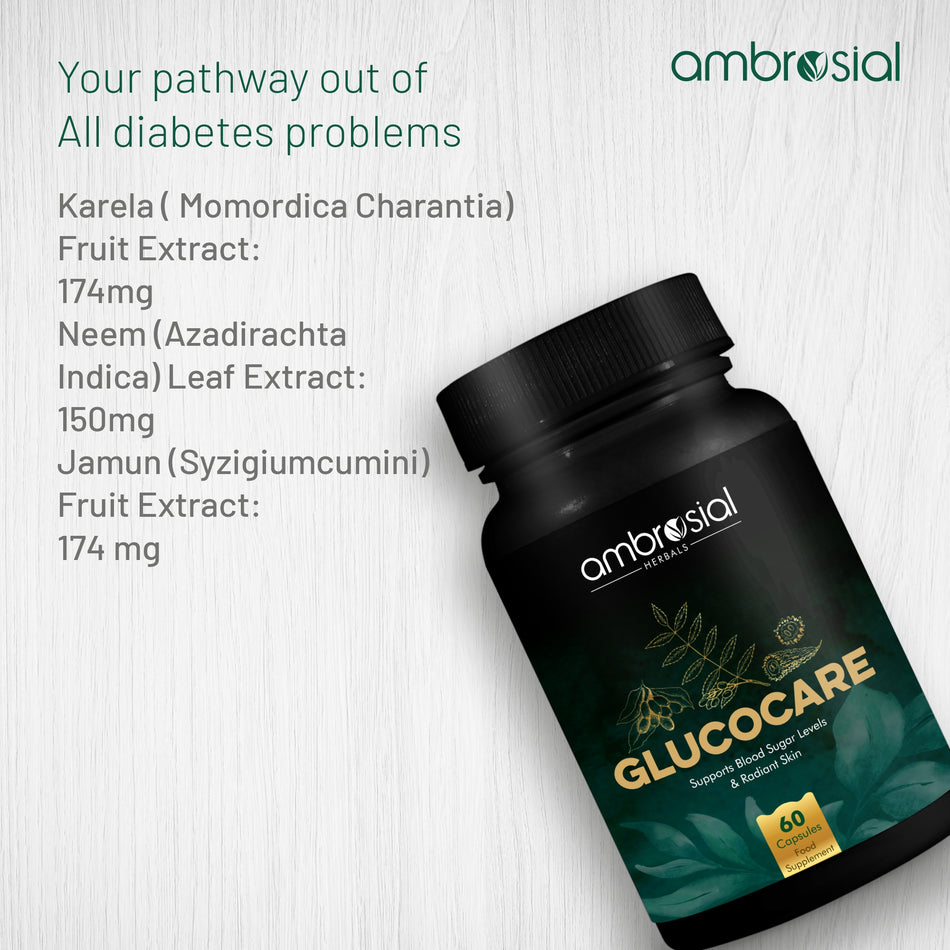 Discover the power of Ambrosial Glucocare, a premium blood sugar support supplement formulated with the finest natural ingredients. With Bitter Melon (Karela), Neem (Azadirachta Indica), and Jamun (Black Plum) extracts, Glucocare provides effective support for managing blood sugar levels and promoting overall well-being.
Experience the benefits of each component in Ambrosial Glucocare:
Bitter Gourd (Karela): Known as bitter melon, it is rich in iron, fiber, Vitamin A, and nutrients that help reduce cholesterol, promote weight loss, and protect against high blood sugar levels.

Neem (Azadirachta Indica): A medicinal shrub with a history of traditional use, neem contains over 130 active chemicals. It detoxifies the body, purifies the blood, and aids in various conditions such as dry skin, joint pain, and insect bites.

Jamun (Black Plum): A summer fruit with a sweet and tart flavor, jamun offers multiple benefits, including blood sugar level control, improved gastric health, and regulation of blood pressure.
Take control of your blood sugar levels with Ambrosial Glucocare. Purchase this exceptional supplement online in the UAE, including Dubai, Abu Dhabi, and Sharjah.  Experience the power of natural ingredients for balanced blood sugar and enhanced well-being.
Safety Information
Store in a cool , dry place & away from direct sunlight.
Serving Recommendation
As a dietary Supplement for adults , 1-2 capsules a day or as recommended by your Physician.
Glucocare (Bitter Melon, Neem & Jamun)