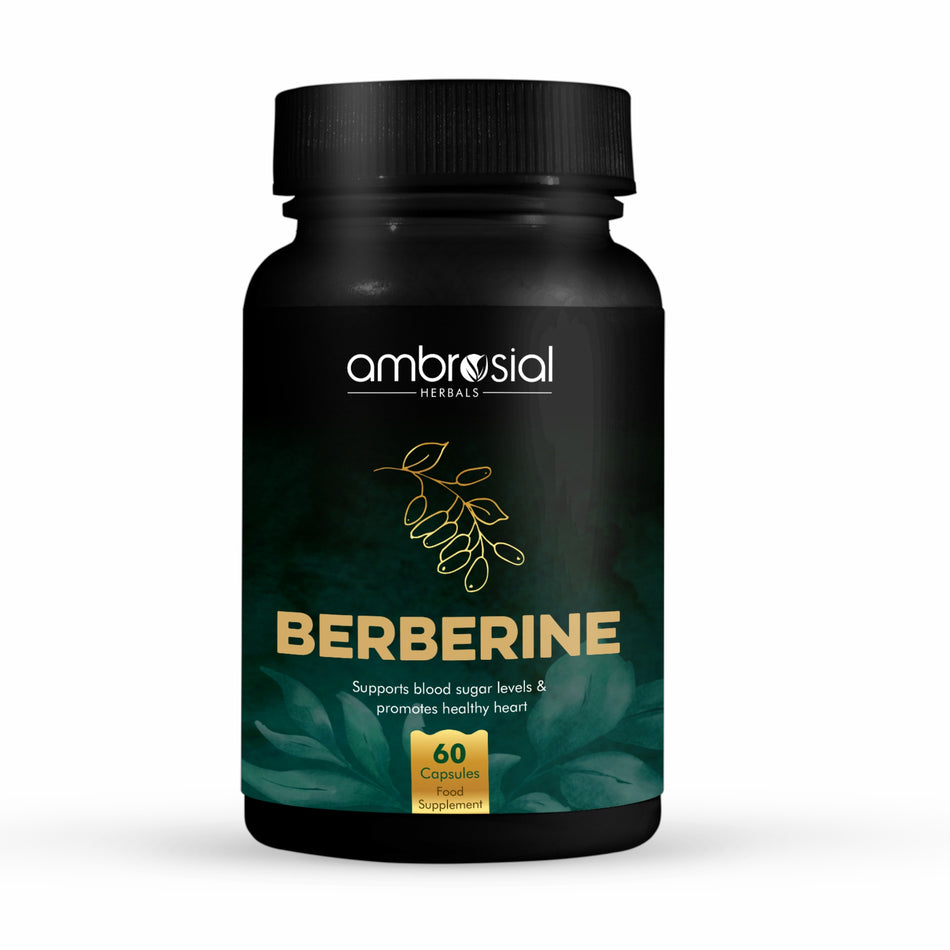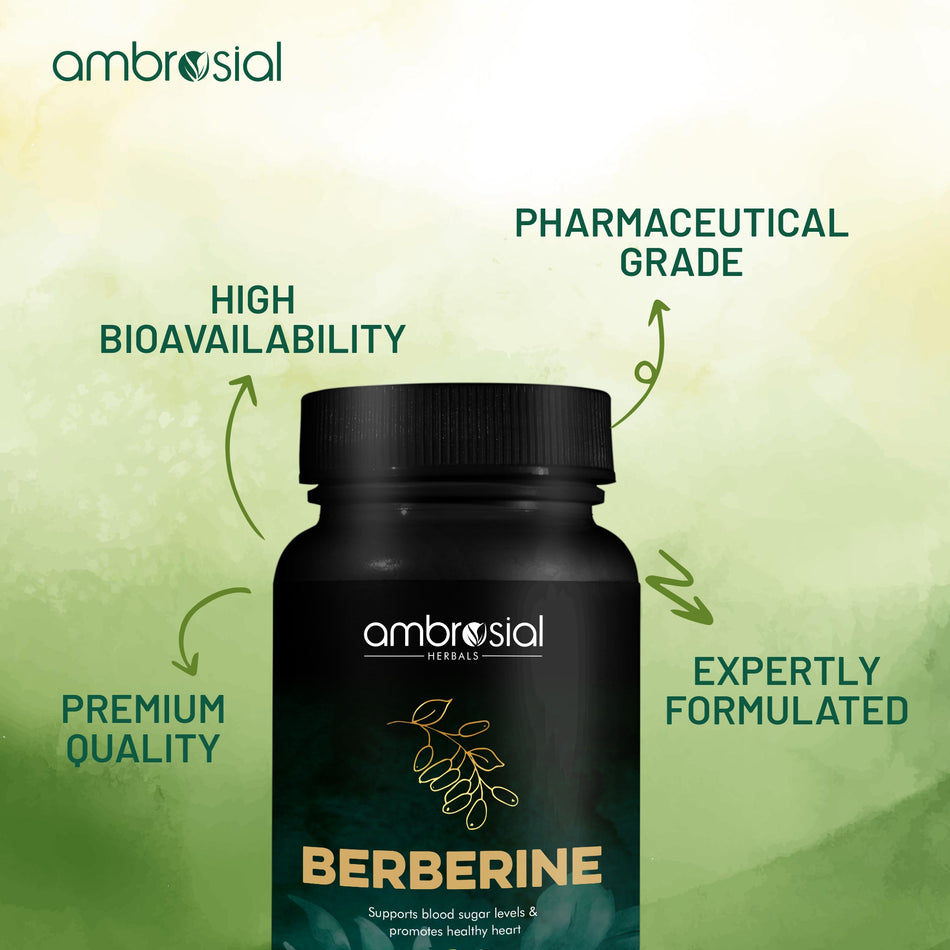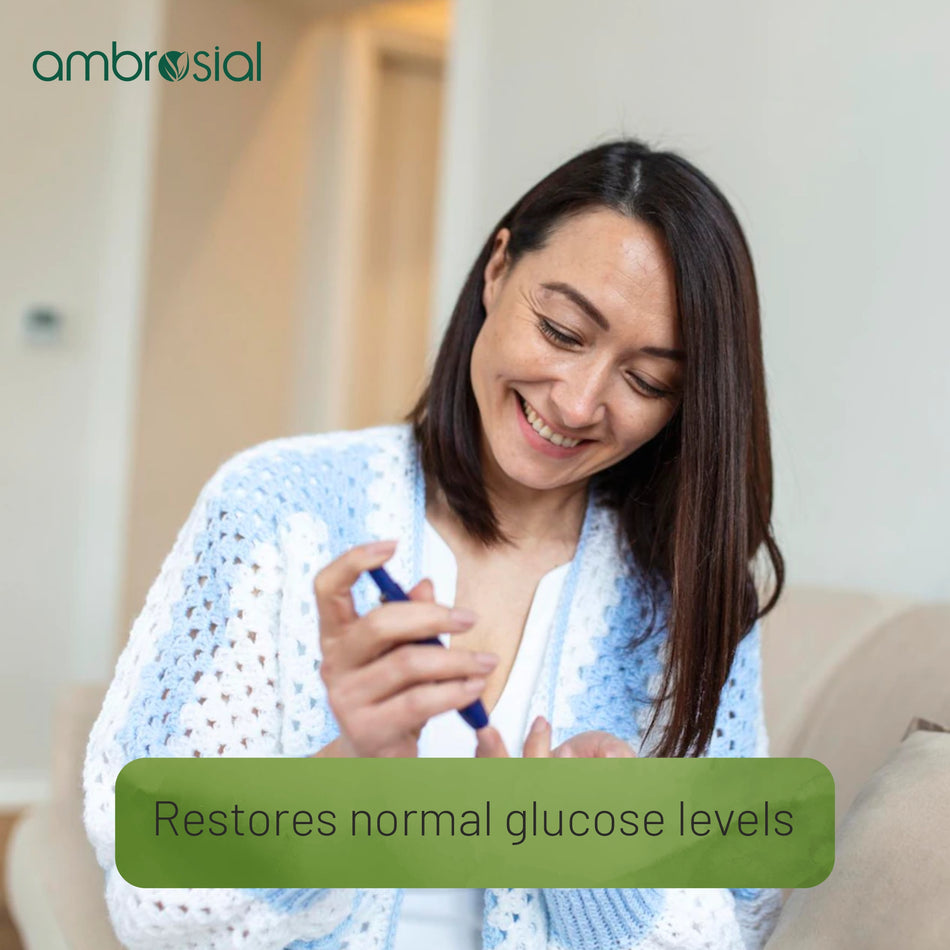 Ambrosial Berberine 500mg | Promotes Healthy Heart Functions | Supports Blood Sugar Levels | 60 Vegan Capsules
About this Product.
Manages Blood Sugar Levels: Experience the benefits of Ambrosial Berberine supplement for managing blood sugar levels. Our supplement effectively lowers blood glucose levels and enhances the absorption of sugar by muscles, providing a boost of energy. This is particularly beneficial for individuals with elevated blood glucose levels, helping them balance their glucose levels effectively.
Promotes Overall Health and Weight Loss: Ambrosial Berberine Natural Extracts-500mg is an organic supplement that not only enhances overall health but also supports weight loss. By effectively utilizing fat for energy and inhibiting the formation of fat cells, Berberine can assist in achieving weight loss goals. Experience the transformative power of Berberine as it helps you on your journey to a healthier and slimmer you.
Enhances Immunity & Metabolic Activity: Berberine benefits by playing a vital role in promoting a healthy immune system. By activating anti-inflammatory mechanisms, it assists in suppressing and potentially restoring inappropriate immunological and inflammatory responses. As a potent AMPK stimulator, it effectively boosts your metabolic rate

Keeps Cholesterol Levels in Check: Take control of your cardiovascular health with Berberine Supplements. This powerful supplement has shown promise in lowering abnormal lipid levels and improving overall heart health. It effectively reduces LDL cholesterol and triglyceride levels while increasing HDL cholesterol levels. 

Elevate your health and well-being with Ambrosial Berberine HCL 500mg. Harnessing the power of nature, this supplement offers a holistic approach to health. Embrace the transformative potential of Berberine and experience a healthier and more vibrant life.
Safety Information
Store in a cool , dry place & away from direct sunlight.
Serving Recommendation
As a dietary Supplement for adults , 1-2 capsules a day or as recommended by your Physician.